The perks of driving electric just went up.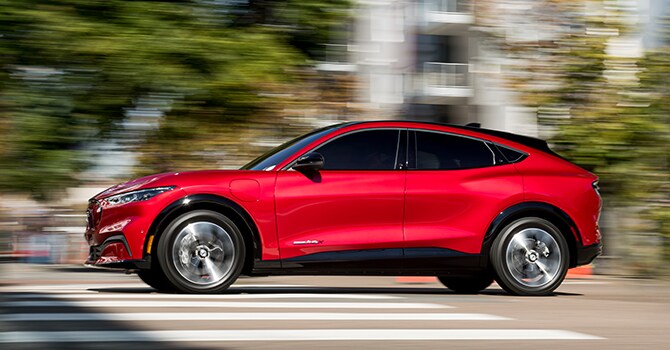 The 2021 Ford Mach E
Did you know that the state of New Jersey offers incentives of up to $5,000 for the purchase or lease of new, eligible zero-emission vehicles?
(That includes battery electric and plug-in hybrid electric.) The program is called Charge Up New Jersey and by purchasing an electric vehicle you can take part in bettering our environment with less air pollution and greenhouse gas emissions!
You might be wondering how much you can save and how it all works. With the purchase or lease of a new eligible electric vehicle, you can receive $25 in incentives per mile of EPA-rated all-electric range, up to $5,000.
Claiming your incentive is easy. All you need to do is select an eligible vehicle by browsing our inventory or visiting us in store. Then we'll help you apply for the incentive at the point-of-sale. We'll submit the application on your behalf and the incentive will instantly be applied to the cost of your new vehicle. Are you ready to get charged up?
If you have any questions you can find out more about savings, eligibility, and claiming your incentive by connecting with us today at (888) 722-6721 or stopping by our store.